Posted by Kellie on 2nd Mar 2018

The Very Basics of Getting Started
History:
First, a little bit about Scrapbooking and how it started.
Scrapbooking has been around for decades in some form or another. It actually started in the 15th century and we even had one of our famous Presidents, Thomas Jefferson, who created albums of pages with newspaper clippings of his presidency.
Then in the 1980's scrapbooking started to really come to life when we were introduced to
Keeping Memories Alive and Creative Memories and from there the Scrapbooking Craze took off.
Choosing Your Supplies:
When choosing your supplies you need to make sure they are what we call acid-free, so your photos will not fade, change color and decay over time. Acid-free paper has a pH higher than 7 and the higher the pH is, the less acid the paper contains.
Lignin-free, archival safe and non-toxic are also key terms which will help with preserving your photos over time. What do they mean? Well, Archival safe paper has a pH between 7 and 8.5, which is considered pH neutral, which just means there will be no chemical interaction with whatever is touching it. Lignin-free means it is free from lignin, which reacts with light and heat and can cause the paper to turn yellow over time. Like all those old photos and memorabilia from days gone by that are yellowed and brittle, they were not printed on lignin-free supplies.
Basic Supplies:
Although these are what I suggest for basic scrapbooking supplies, as you develop your own style of scrapbooking you may add to this list, but I find that I use these 8 items in the creation of almost every page I scrapbook.
You have a few different choices when deciding on what album size and style you want.
The most commonly used size is 12 x 12 which will give you plenty of room to mount a couple different photos and add journaling and embellishments. There is also 8-1/2 x 11 and some smaller sizes. They also come in 3 ring binder style, post bound and spiral-bound.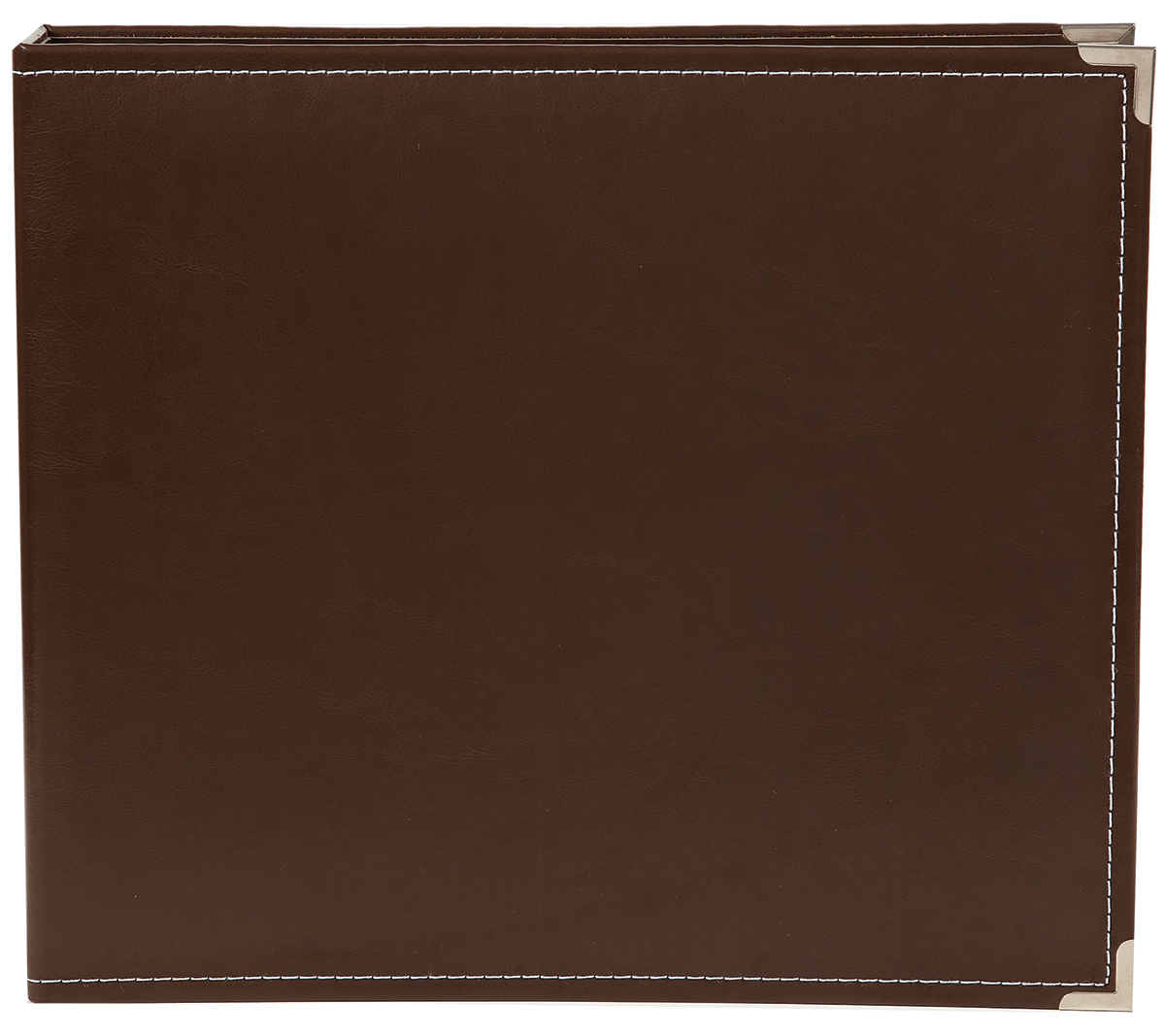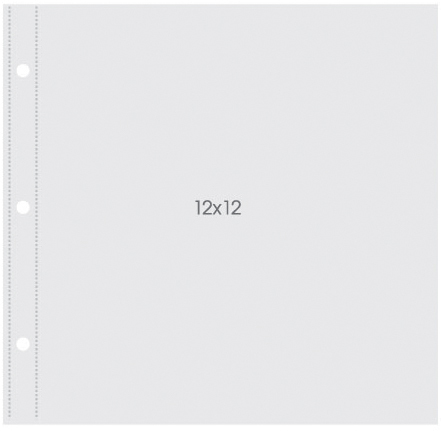 Picking out the paper is probably the best part of the design process. It will create the mood for the layout and then everything else comes a little easier. Depending on which company's collection of papers you have picked from it might have a contrasting solid on the back side. Sometime you can find a complete collection kit which will have several sheets of paper and a sheet of stickers or some other embellishments all packaged together which you can complete an entire page with.
You can get away with just a pair of good straight edge scissors to start with and a straight edge so you can mat your photos but if you plan on doing more of this hobby then a paper trimmer is a good investment. It makes matting your photos a whole lot easier.
Adhesive

Permanent Adhesives allow you to permanently attach your photos and embellishments to your beautiful scrapbook page. Only use these adhesives when you are sure about your page layout and nothing will need to be removed later.
Repositionable Adhesives are a temporary adhesive which will allow you to reposition your photo or embellishment once you put it down. Some will turn permanent after they remain in one place for a period of time.
Embellishments add that finishing touch to your page. Just remember that less is more in this instance and don't overdue them.
A craft mat is another item that is not necessary at all. I like mine mainly to protect my work surface but then when I get into my inks and paints, which is for another class, it comes in really handy for adding ink and mixing inks on. And, it cleans up with a wet towel or baby wipe.
Ruler, another item that you can work without but comes in super handy at times. If I was going to choose between a ruler and a paper trimmer then it would be the trimmer which has measurements on it also.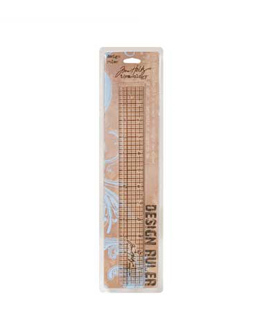 Gather all your photos into one place and sort them into themes, such as family, friends, holidays, birthdays etc. This can be done by sorting them into separate archival safe boxes for each theme or on your computer into files. Which ever way you decide this will make the process easier when you get inspired to scrapbook.
Now Lets Get started on our first Scrapbook Page
Pick Your Photos:
First you need to pick your photos based on one theme or event. You can choose just one very special photo and make this the total focal point of the page. Or, you can pick 3 -6 photos with one main focal point and the others to help tell the story. Just remember that it is not necessary to add all the photos from and event just pick the ones that make you smile and showcase the event the best way possible. If you decide on just one photo then you will be scrapping a single page layout. If you want 3-6 then a double-page layout is probably desirable.
Choose a Title for your page. I also like to write out my journaling by hand is a nice touch but most of us do not like our handwriting so using a computer works also. If your good with a computer you can do some pretty creative journaling block with different programs. I have used Canva for some of mine.
Pick Your Paper:
After you have your photos all picked out you will need to pick a background paper or base for you page. You will start with a sheet in the size that your album will hold. Album sizes vary but the most common are 12 x 12, 8-1/2 x 11, 8 x 8 and 6 x 6.
Pick a pattern that will convey the theme of the photos and will enhance the colors in the photos. I suggest keeping the pattern on the simpler side like a smaller pattern which will help with adding embellishments later. You will also need to pick a coordinating solid to mat your photos on so the photos and the background do not compete with each other. Remember, when picking your colors that black, white and off-white are classic colors and will all most always work for matting. When your happy with what you have picked go ahead and mat your photos on the chosen solid papers.
Pick Your Embellishments:
Now you can pick a few embellishments that will compliment your theme. Flowers, chipboard, buttons, stickers are a few ideas to look at. Working with the colors in your photos and chosen papers pick out 2 or 3 different ones to work with.
Putting It All Together:
Now take all your photos and embellishments and lay them out on your background paper without sticking them down. We want to move them around until we are happy with our arrangement. A good way to start is visually dividing your page into 9 equal parts like a tic tack toe board. This will help with the design element of thirds. It is usually more eye catching if you place your main subject off center over one of the intersections. Just remember it is your scrapbook page and memory so rules are made to be broken and the only thing that matters is that you like what you end up with. You will be looking at this for years to come.
When you are stuck on a design idea look to Pinterest or google scrapbook sketches and you will get lots of layout ideas to work with. It is okay to take someone's layout and scrap lift it and use it as a guide but just be sure to make it your own.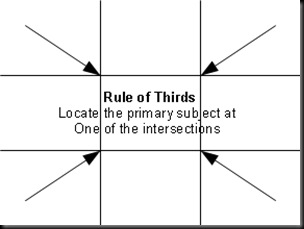 Once you are happy with how it all looks you will need to stick it all down. I like to use the adhesive rollers or a glue stick for the flat items and for some of the bulky embellishments you will want a stickier glue like glossy accents or a liquid glue that is strong enough to hold it. You can also use a glue gun if you have one.
When you are done and have put on all the final journaling and date of the event you will want to place it in a protective sleeve and add it to your album.
Congratulations, you have just finished your first scrapbooking page.
Here is a video creating a page. Bev used some more advanced options like inking the edges which really adds a pop to the page.